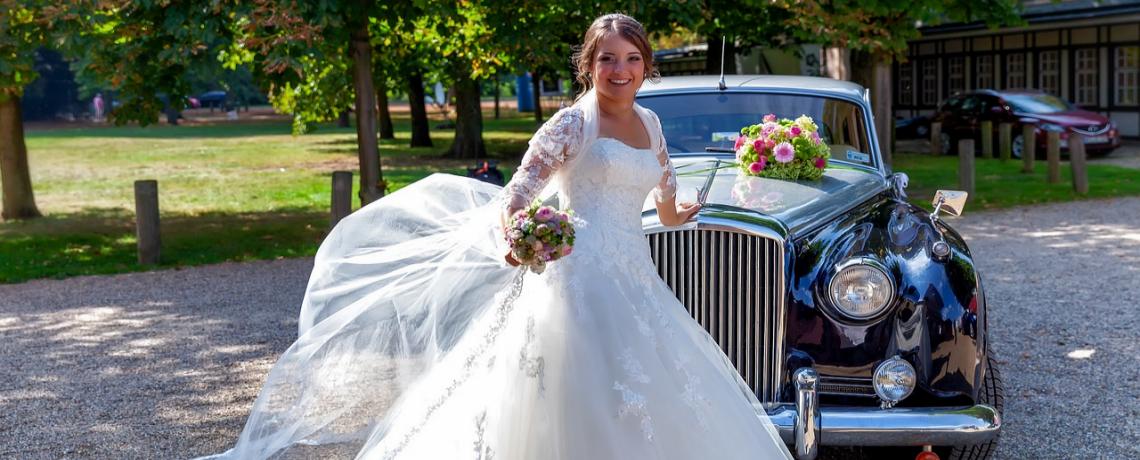 The wedding season is fast approaching, so if you're thinking of tying the know soon you will need to start looking into the transport arrangements. Although in comparison to other details of the big day, it may not be considered high on the list of priorities. However, having the wrong "Ride" can be a make or break for the perfect wedding. So let's get it right and make sure that whatever else happens, transport is one area you know you've got covered.

1. Book with the car company well in advance
Don't be left disappointed, make sure you book your Wedding / Bridal Limousine well in advance. It's not like stretch limousines are available on tap. Most cities have only a few limousines are vintage cars you would consider suitable so you have to get in there early. Remember formal vehicles will be in high demand so contact us as soon as you have your date booked.
2. The devil is in the details
So you know the date, have you thought about the time? Make sure you have a plan that includes what we call a "stuff happens clause". Delays can and will happen during the dig day, so make sure you have enough time on the clock to not lose the vehicle half way through proceedings. Ask yourself, is the limousine big enough, how long will the drive take, is traffic a factor?
If you think you'll need the limo for 2 hours, then book for 3….
3. Know your budget?
Know how much you spend and talk to us about it. If you're thinking about a 16 seats hummer for 6 people, it may well be worth considering a 12 seat version. It will make no difference to the bride, but will save you a few pennies that could be better spent elsewhere.
4. Don't forget your guests.
It may well be worth investing in a couple minivans or shuttle to transfer the guest around. Not everyone will know the city so this small investment would be well appreciate it. Last thing you need to be thinking about is crowd control after you've just tied the knot.
5. Everything is negotiable
Don't just take the website prices at face value. If you're booking the transfers for your wedding though us, then let us know and ask about a discount. All companies should offer you a decent deal for such a booking.

And it goes without saying that the limousine should match the brides dress, so make sure you consider colours as a factor. Basically just send us an email with the date, time and a brief description of what you're looking for. We will use our time to put the best plan together… so you don't have to.

Please call or email for more information about booking Wedding Transportation.
Email –
info@limousinetransfer247.com
or Call us –
+44 781 636 2801