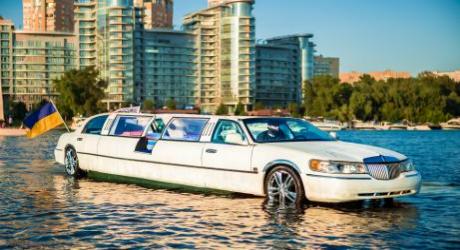 Yes it is floating on water. Exclusive to Kiev, we are introducing the Lincoln Town car river boat. This water ride will take you up and down the Dnieper River and show you Kiev from a different prospective. With some monster drink packages, this booze cruise will be epic.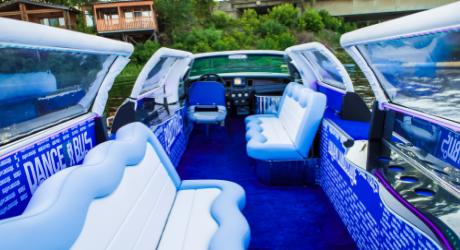 The Lincoln is perfect for airport transfers and city rides.
---
Hire cost for Lincoln Town Car Aqua Limousine: €165
Each additional hour €120
Price Includes:
60 minutes city or transfer from the airport to your hotel
Bottle of Sparkling wine x2
The Lincoln Town Car Aqua Limousine
•  White pearl colour
•  Surround System
•  Floor and Bar lights
•  10 Leather seats
•  Optic champagne cocktail Bar
Extras
Male/Female Stripper €140
Bottle of sparkling wine €8
Beer €2 (*Special *Buy 2 get 1 free)
*Please note, this price includes the hire of the limousine and chauffeur, insurance and mileage per hour. All prices, subject to change do include VAT.
---
Need a minivan airport return, please get in touch to get a quote.
Email –
info@limousinetransfer247.com
Call us –
+44 781 636 2801