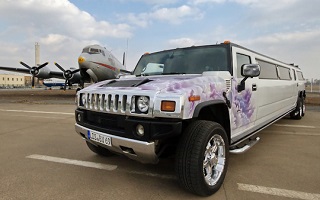 It has to be said that the Hummer is a thing of beauty. Unrivaled in size, girth and general road presence. It's like a luxury mobile hotel suit on wheels. There is no good or bad reason for hiring a Hummer, just a feeling of guilt if you don't. These beasts are really great for any and all occasions in Berlin.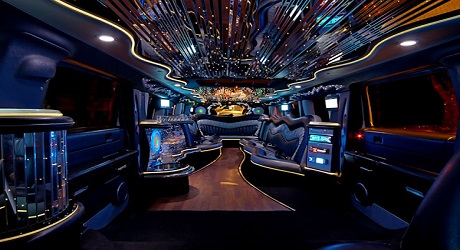 There are not many cars good enough to get onto ones bucket list… but the Hummer H2 should be.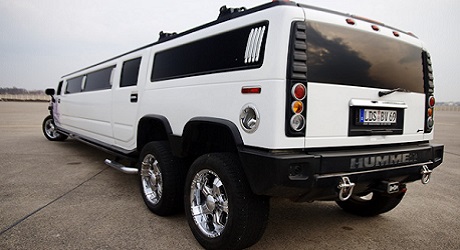 The Hummer is ideal for anything, airport transfers, city ride or your own private party.
---
Hire cost for the H2 Hummer Limousine: €400
Each additional hour €350

Price Includes:
60 minutes city

The H2 Hummer Stretch Limousine
•  Cloudy White colour
•  Lighting lasers with Dimmer controlled mood lights
•  Flat Screen TVs and theater Surround System
•  Mirrored Ceiling with Floor and Bar lights
•  16 Leather seats
•  Optic champagne cocktail Bar

Extras
Brutt /Cava €20
Beers €3

*Please note, this price includes the hire of the limousine and chauffeur, insurance and mileage per hour. All prices, subject to change do include VAT.
*Due to regulatory changes in Germany, the hummer can only carry up to 8 passengers.
---
Need to a minivan or minibus airport return, please get in touch to get a quote.
Email –
info@limousinetransfer247.com
Call us –
+44 781 636 2801