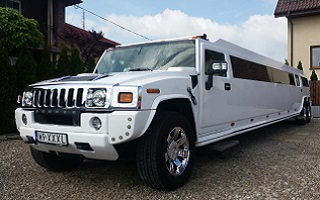 Few can argue that a hummer parked outside the airport on arrival at Palma de Mallorca is epic. Indeed, this limousine is a beast of a car and without doubt, the best way to mark your arrival on the Spanish island.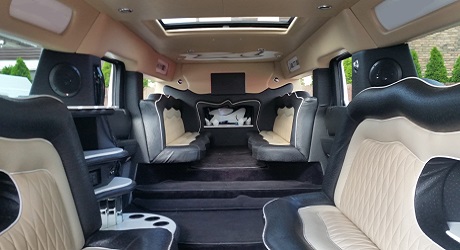 Not many limousines would make it onto a persons bucket list but the Hummer would. Perfect for any occasion, airport pickup or pre party city ride.
---
Hire cost for the Hummer Limousine: €300
Each additional hour €240
Price Includes:
60 minutes city/transfer from the airport to your hotel.
Chilled bottle of cava x2
The Hummer Stretch Limousine
•  White cloud colour
•  Lighting lasers with Dimmer controlled mood lights
•  2 Flat Screen TVs with theatre Surround System
•  Mirrored Ceiling with Floor and Bar lights
•  16 Leather seats (Holds 11 Passengers)
•  Optic champagne cocktail Bar
Extras
Male/ Female Stripper €200
Bottle of champagne €35
Beer €5
For spirits, please send a request.
*Please note, this price includes the hire cost of the limousine and driver, insurance and mileage per hour. All prices, subject to change do include VAT.
---
Need to a minivan airport return, please get in touch to get a quote.
Email –
info@limousinetransfer247.com
Call us –
+ 44 781 636 2801