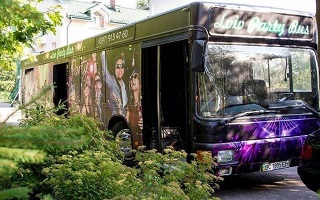 The Party Bus in Lviv is not just an urban bus with a stereo, but it has been described as one of the best mobile discos in Lviv. There is a mega sub-woofer offering crisp surround sound, an optic cocktail bar and leather seat. Added to this are the classic disco lights, mirrored ceiling and a DJ that mixes and bang out the tunes of your choice. And lets not forget the stripper pole and blacked out windows, basically, what happens on the Lviv Party bus, stays on the Lviv party bus.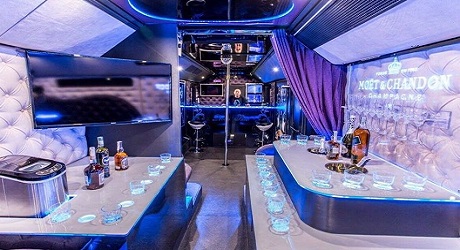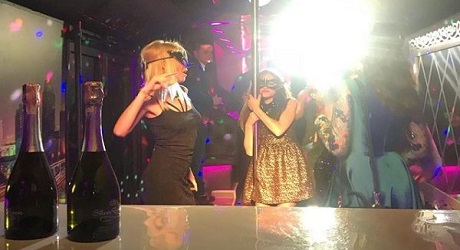 Whatever the reason for hiring the Party Bus, it works perfectly for airport to city transfers, private parties or pre-party just cruising around the streets for Lviv.
---
Hire cost for the Lviv Party Bus: €280
Each additional hour €220

Price Includes:
60 minutes Lviv city ride

The Lviv Party Bus
•  Urban black colour
•  Lighting lasers with dimmer controlled mood lights
•  Disco/Stripper pole
•  Massive sound system with multiple speakers
•  Dance floor and disco lights
•  Leather seats
•  Optic champagne cocktail bar

Extras
Male/Female Stripper €160
Beer €3
Bottle of sparkling wine €18

*Please note, this price includes the hire of the party bus and driver, insurance and mileage per hour. All prices, subject to change do include VAT.
---
Need to a minivan or minibus airport return, please get in touch to get a quote.
Email –
info@limousinetransfer247.com
Call us –
+44 781 636 2801