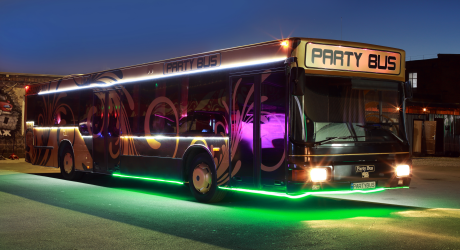 The Party Bus in Kiev is so much more than just a colourful bus with a stereo. It offers one of the best mobile parties in Kiev. Mega sub-woofer surround sound, an optic cocktail bar, leather seats (But who's sitting), disco lights and a mirrored ceiling. It also has a stripper pole and blacked-out windows, basically, what happens on the Kiev Party bus, stays on the Kiev party bus.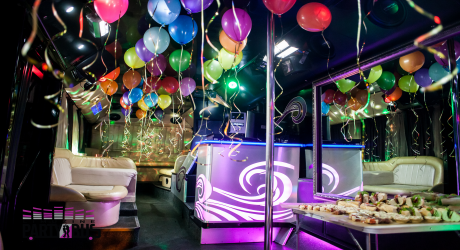 When it comes to taking the party with you, you can't get better than a party bus. Perfect for airport and city transfers.
---
Hire cost for the Party Bus – Infinity: €280
Each additional hour €200
Price Includes:
60 minutes Kiev city ride
Chilled bottle of sparkling wine x2
The Party Bus – Kiev
•  Slick black colour
•  Lighting lasers with dimmer controlled mood lights
•  Massive sound system with multiple speakers
•  Dance Floor and Disco lights
•  Leather seats
•  Optic champagne cocktail Bar
•  Disco/Stripper Pole
Extras
Male/Female Stripper €140
Bottle of sparkling wine €8
Beer €2
*Please note, this price includes the hire of the party bus and driver, insurance and mileage per hour. All prices, subject to change do include VAT.
---
Need a minivan airport return, please get in touch to get a quote.
Email –
info@limousinetransfer247.com
Call us –
+44 781 636 2801