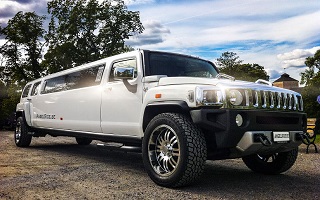 Few limousine are recognizable at a glance, fewer are recognizable by their wheels but the Hummer is both. Its size, power and 22Inch rims means it is one of the most recognizable limousines in the world.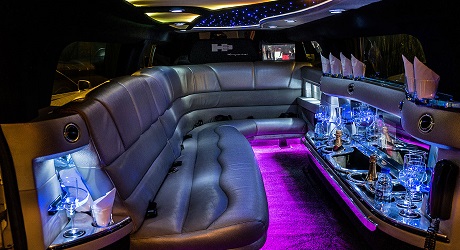 The hummer is simply outstanding and ideal for any occasion. Airport transfers, city tours or pre-party city rides, it does not matter the reason why, only finding the reason why not. The truth is, the Hummer is an eye catcher in every sense and an extraordinary limousine.
---
Hire cost for the H3 Hummer Limousine: €330
Each additional hour €300

Price Includes:
Chilled bottle of cava x1

The H3 Hummer Stretch Limousine
•  Glossy white colour
•  Lighting lasers with Dimmer controlled mood lights
•  Sky ceiling
•  Mirrored Ceiling with Floor and Bar lights
•  Long leather sofa
•  Fiber optic lighting
•  Intercom and Privacy divider

Extras
Hummer Hostess €160
Sparkling Wine €60
Champagne €120

For spirits, beers or anything else, please send a request.

*Please note, this price includes the hire of the limousine and chauffeur, insurance and mileage per hour. All prices, subject to change do include VAT.
*Due to regulatory changes in Sweden, the hummer can only carry up to 8 passengers.
---
Need to a minivan or minibus airport return, please get in touch to get a quote.
Email –
info@limousinetransfer247.com
Call us –
+44 781 636 2801