Lincoln have been manufacturing luxurious limousines for a number of years. They set the benchmark with the classical Town Car and in the stretch Navigator, you have one of the only limousines with the physical presence to rival the massive Hummer. In short, the Navigator is a beast.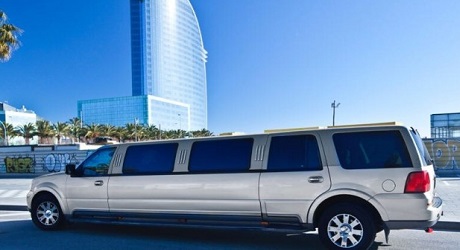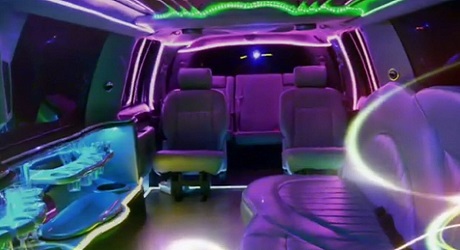 The Lincoln Navigator is perfect city transfers or just for enjoying a city ride with friends.
However, this limousine is currently not used for airport transfers.
---
Hire cost for the Lincoln Navigator: €260
Each additional hour €220

Price Includes:
60 minutes city rides.
Chilled bottle of cava x1

The Lincoln Navigator Stretch Limousine
•  Luxurious 12 meters long
•  Gun Metal Steel colour
•  Lighting lasers with Dimmer controlled mood lights
•  Flat Screen TV and Surround System
•  Mirrored Ceiling with Floor and Bar lights
•  14 Leather seats (Carries 12 Passengers)
•  Optic Bar

Extras
Stripper €160
Bottle of cava €20
Beer €3

*Please note, this price includes the hire of the limousine and chauffeur, insurance and mileage per hour. All prices, subject to change do include VAT.
---
Need to a minivan or minibus airport return, please get in touch to get a quote.
Email –
info@limousinetransfer247.com
Call us –
+44 781 636 2801