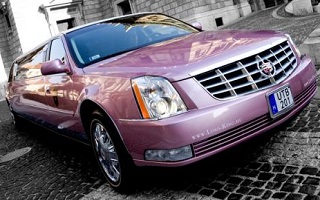 Elvis Presley turned the pink Cadillac into an iconic status. 60 years on it is still considered a must have for many group events and parties. The pink Cadillac in Budapest is a DTS – DeVille Touring Model Sedan and has been stretched and pimped into limousine that offers both comfort and style.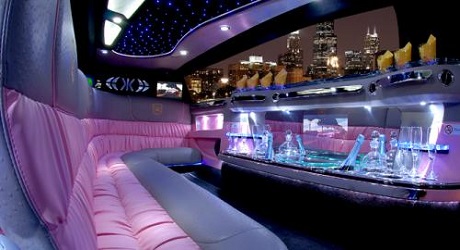 You know when you order a pink Cadillac it's going to be something special. Perfect for airport pickup but better for cruising the streets of Budapest in your own private party.
---
Hire cost for the Cadillac DTS Limousine: €170
Each additional hour €150
Price Includes:
60 minutes city or transfer from Budapest airport to your hotel
Chilled bottle of cava x1
The Cadillac DTS Stretch Limousine
•  Luxurious 9 meters long
•  Jasmine Pink colour
•  Lighting lasers with Dimmer controlled mood lights
•  400 Watts stereo system with USB Connection
•  Mirrored Ceiling with Floor and Bar lights
•  8 Leather seats
•  Optic champagne cocktail Bar
Extras
Stripper €160
Beer €3
For champagne and spirits, please send a request.
*Please note, this price hire the rental of the limousine and chauffeur, insurance and mileage per hour. All prices, subject to change do include VAT.
---
Need to a minivan or minibus airport return, please get in touch to get a quote.
Email –
info@limousinetransfer247.com
Call us –
+44 781 636 2801