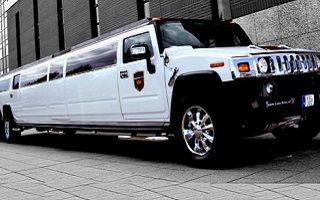 Is it a bus….? is it a coach….? no, it's a super-sized hummer. The XL Hummer could be mistaken for train carriage no joke; this puppy is huge. It could be misconstrued to describe this beast as a car, it is after all, a planet surrounded by stars. Bling and Ching are just some of the made-up words we use to describe a limousine that is the undisputed "King of the Road"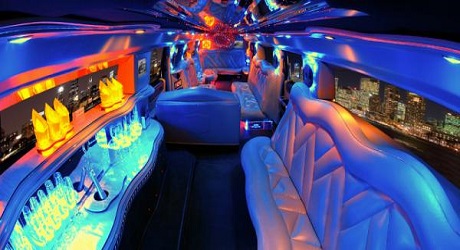 The XL H2 Hummer is an exceptional piece of engineering and whatever your reason for hiring it, airport pickup or city cruise through Budapest, this Limousine will not fail to impress.
---
Hire cost for the Hummer XXL Limousine: €330
Each additional hour €280

Price Includes:
60 minutes city or transfer from Budapest airport to your hotel
Chilled bottle of Cava x2

The Hummer XXL Limousine
•  A staggering 13 meters long
•  Crisp white colour
•  Lighting lasers with Dimmer controlled mood lights
•  400 Watts stereo system with USB Connection
•  Mirrored Ceiling with Floor and Bar lights
•  22 Leather seats
•  Optic champagne cocktail Bar

Extras
Stripper €160
Beer €3

For champagne and spirits, please send a request.

*Please note, this price includes the hire of the limousine and chauffeur, insurance and mileage per hour. All prices, subject to change do include VAT.
---
Need to a minivan or minibus airport return, please get in touch to get a quote.
Email –
info@limousinetransfer247.com
Call us –
+44 781 636 2801