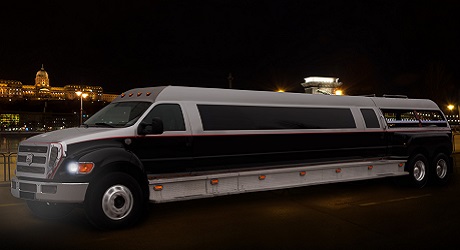 Designers often come up with concepts that begs belief, and visions so ambitious and audacious that they are labelled as concepts. Engineers often laugh… but every once in a while, they take a chance and the results can be groundbreaking. That is the Daddy Hummer. It casts a shower over every other hummer ever made and is, as the name suggests, the Daddy of them all.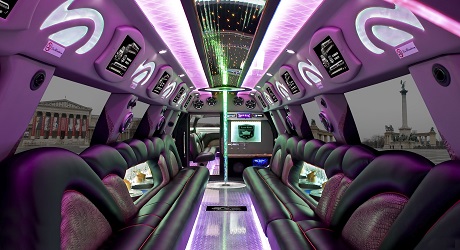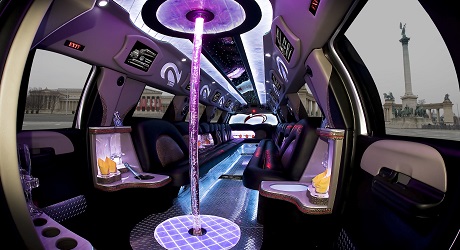 It is a fact when you order the Daddy Hummer something special is going to happen. Perfect for everything in Budapest from city rides to airport pickups, it will be one ride, you'll not soon forget.
---
Hire cost for the Daddy Hummer: €380
Each additional hour €320
Price Includes:
60 minutes city or transfer from Budapest airport to your hotel
Chilled bottle of Cava x1
The Daddy Hummer Limousine
•  A staggering 14 meters long
•  Lighting lasers with dimmer controlled mood lights
•  Surround sound with USB Connection
•  Blacked out windows
•  33 Leather seats
•  Optic champagne cocktail Bar
Extras
Stripper €160
Beer €3
For champagne and spirits, please send a request.
*Please note, this price includes the hire of the limousine and chauffeur, insurance and mileage per hour. All prices, subject to change do include VAT.
---
Need a minivan or minibus airport return, please get in touch to get a quote.
Email –
info@limousinetransfer247.com
Call us –
+44 781 636 2801